Are you having trouble building a large opt-in list?
"Discover How You Can Build a Huge Opt-In Subscriber List To Make Your Sales SKYROCKET In A Very Short Time"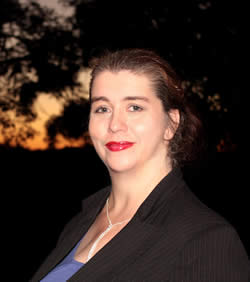 From the desk of Rebecca Habel
Dear web site owner,
To succeed in today's online market, you need to know the key.
And that key is: You must build a large, targeted, opt-in email list of customers and leads who want what you have.
A list like that is a gold mine. However, building these lists can be challenging, often slow and hugely expensive. Now there is a way to it up, so you have people clamouring to get on your list!
You can have a massive opt-in subscriber list, filled with hungry customers and red hot leads who desperately want what you are offering. Opt-in subscribers who will happily give you their money when you provide them with the right information. And it can happen faster than you could imagine, without making your wallet bleed...
Introducing the "Opt-In List Building:
Driving Your Traffic Back To Your Site" …
Finally, a fully comprehensive guide that will reveal all the hints, secret tips, tricks and techniques that the gurus know on how to grow your list so fast your head will spin.
This ebook will easily shave months (or even years) off your battle to become successful online!
Here is just some of what you will learn inside:

How to create a website where people feel like they absolutely must opt-in to your list –

watch the number of people on your list explode!



How to easily build your list offline –

build your list at least double the speed of most other online marketers!



Five simple steps to building your list fast –

be amazed at how easy it is to do when you follow these simple tips!



3 ways to build a highly profitable list –

follow these tips and you'll soon have money flooding into your bank account



4 ways to gain the trust of your customers –

they will practically beg to opt-in to your list



5 ways to get people who opt-in to your list to buy your products –

build your list fast and get people buying again and again



Which lead type is worth its weight in gold –

ensure you get the most responsive leads to join your list!



How to use landing pages, squeeze pages, gift pages and benefits pages to draw prospects to your opt-in email –

follow this amazing advice and then watch your list and your profits grow



6 ways to find targeted leads –

and ensure your list is responsive and profitable



How to use your list to produce maximum profits –

a good list is only half the battle then you must encourage them to buy



How to create your own ezine to distribute to your list –

plus, how to set up a high action autoresponder series!



How to create super sizzling, mouth watering, sales letter –

have members of your list begging to buy from you.



5 things ezines must have –

not including these will cause you frustration and loss of profit



And much, much more!
Opt-In List Building Will Teach You…
How to create a list that will result in long-term highly-targeted traffic!
So What Are You Waiting For?
Order the "Opt-In List Building" ebook today and save $30 off your order! That's right, order now and you can take advantage of my special promotional offer to receive this valuable ebook for just $7 a savings of $30 of the regular price of $37.
But you must hurry, this offer is only valid for the first 20 people who respond. After that, I will raise the cost of this ebook back to the full price!
Plus, I Give You My 100%, Ironclad, Money-Back Guarantee!
Your satisfaction is assured through my no risk, you-can't-lose, 100%, no- questions-asked, iron-clad money-back guarantee. If for any reason, you aren't thrilled and satisfied with your purchase, just contact me within 7 days and I will refund 100% of your purchase price.
Opt-In List Building Is 100% Risk Free!
To secure your copy of "Opt-in List Building", simply click on the order button below.
Yes I want to order Opt-In List Building and learn some of the most simple, easy to follow techniques I can use drive my subscriber base through the roof, and increase my profits from my opt-in list!

With my order, I realize I have a full 7 days to review this guide and I can request a full refund - no questions asked.

Simply click the button below to place your order, and you will be transferred to the download page immediately following your payment.
Sincerely,
Rebecca Habel
Rebecca's Resource
P.S. – Remember, this gem will be sold for $37. The promotional price of $7 is a "Buy it NOW before it's gone" offer... so act fast!
P.P.S - At less than the price of a fast food dinner, what are you waiting for?